by Rahul KumarPublished on : Jan 02, 2023
I still vividly recall my early days training as a studio potter in New Delhi. The internet and access to WWW were still very limited. What may be considered archaic now - books - were our only source to open up the world of information. There were two most coveted books: A Potter's Book by Bernard Leach, and the other was A Potter's Way and Work by Shoji Hamada. Both these publications had little about the many technical aspects of clay and glaze making, and firing processes. In fact, these contained fascinating tales of ceramic art traditions, revealing details of practices, a sort of a guidance of the way of life of a potter. It was natural for the books to become a 'Bible' for all the young and aspiring potters! Stoneware Dinner Set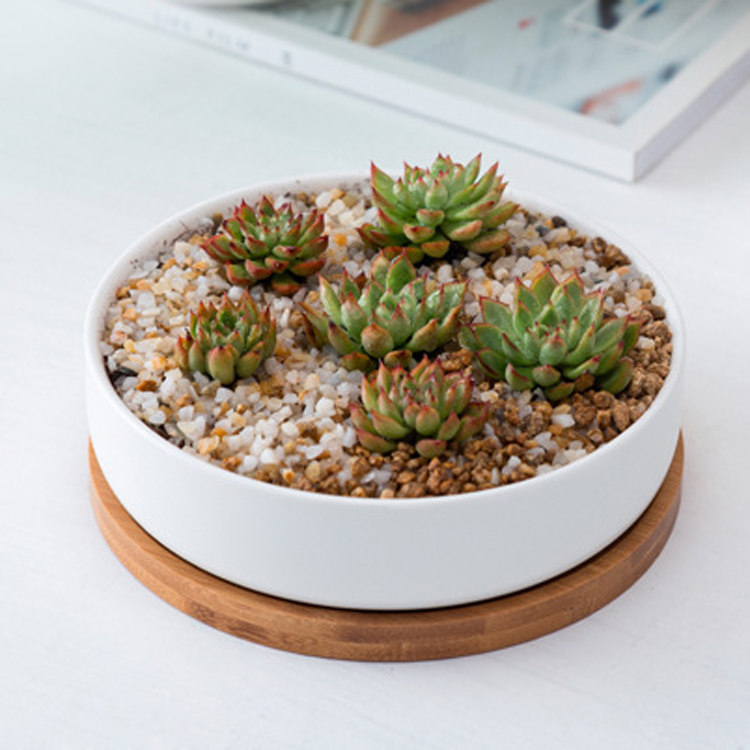 I feel fortunate to have this opportunity to write about the significant ongoing exhibition, Shōji Hamada: A Japanese Potter in Ditchling, at the Ditchling Museum of Art and Craft, Japan. It explores how a young potter's visit to a tiny village in East Sussex shaped the course of the craft movement in both Britain and Japan. In 1921, Shōji Hamada (1894–1978) travelled with his friend Bernard Leach (1887–1979) to the village of Ditchling from St. Ives. The exhibition focuses on the cultural exchange between the East and the West at this key moment in the emergence of the studio pottery movement. The exhibition begins with early works created by Leach as a result of his stay in Japan between 1909 and 1920. It was here that Leach met Hamada and pottery became his focus.
I speak to Stephanie Fuller, Director, Ditchling Museum of Art and Craft, and Tomoo Hamada, potter and grandson of Shoji Hamada.
Rahul Kumar: How was this exhibition conceived of? How long has it been planned?
Stephanie Fuller: This exhibition has been in the making for over seven years. I went on a research trip to Japan in 2019 when preparations were already well advanced, but the advent of COVID has delayed the exhibition which was originally scheduled for 2021, the centenary of Shoji Hamada's first visit to Ditchling.
Rahul: How are the East and West coming together or contrasting in this exhibition while celebrating the Japanese folk arts?
Stephanie: We aim to demonstrate the two-way influence of East and West in this exhibition. Hamada was hugely influential in the development of the studio pottery movement in the UK and wider world through his own work and his relationship with his great friend Bernard Leach. However, whilst he was in England helping Leach to establish his pottery in St Ives, he visited Ethel Mairet, Eric Gill and other craftspeople in Ditchling, and was very much interested in their way of life, living and working in harmony with their rural environment. This made such an impression on him that when he returned to Tokyo, he decided to relocate to a rural village himself to establish his studio. He ended up basing himself in Mashiko, where his grandson Tomoo now carries on the family ceramic tradition.
Hamada also found great synergy between the idea of 'truth to materials' promoted by the art and craft movement in the UK, and the interest in Japan in Mingei, traditional folk crafts. He was particularly interested in Mairet's textiles, and her production of fabrics using traditional methods of dyeing and weaving. He exhibited her work in Japan, alongside that of Leach and William Staite Murray.
Hamada's allegiance to the Ditchling community was even more deeply expressed on his wedding day when he chose to wear one of his Ditchling suits instead of his beloved traditional Japanese dress that he always wore at Mashiko. His last visit to Ditchling was in 1929, this time with Soetsu Yanagi. They visited Mairet and Valentine KilBride and ordered large quantities of cloth. Hamada introduced Yanagi to calligrapher Edward Johnston, and in 1936, Hamada requested an example of Johnston's calligraphy for the inauguration of the Mingei Kan in Tokyo.
This mutual interest between East and West is further explored by the contemporary section of the art exhibition which shows work by Tomoo Hamada, grandson of Shoji, and Jennifer Lee, a British ceramicist whose work is strongly influenced by Japanese traditional methods and who has been potter in residence at Mashiko, where Shoji Hamada was based.
Rahul: What contexts are being added through paintings of British artists in the exhibit?
Stephanie: Work of British craftspeople included in the exhibition will demonstrate the work of Hamada's peers in the studio pottery movement, including Bernard Leach, William Staite Murray and Katherine Pleydell-Bouverie.
Ethel Mairet's work will demonstrate why Hamada was so interested in her work, using as it did traditional methods to create new modern textiles. There will also be objects which relate to Mairet's home which Hamada saw when he visited her including domestic ceramics by EB Fishley and a Windsor chair.
Hamada wrote after his first visit, 'When Leach and I visited Mrs Mairet, the mother of English hand weaving, in Ditchling, Sussex, she served us dinner using a complete set of slipware that I have never forgotten. The dishes were products of Fishley, a potter who preserved the good traditions of England, the last one to do so.'
Rahul: What does it mean to carry forward the Hamada legacy? Is it daunting? Also, what does it mean to make studio ceramics at a time when technology and tools/material/equipment are easily available as compared to a century back?
Tomoo Hamada: I feel very lucky to be able to fully utilise the traditional art materials and techniques of Hamada and Mashiko ware, as well as the high-quality materials and spaces of the kilns and workshops. There is meaning in work that makes the most of traditional techniques and materials, and incorporates modern sensibilities to make the most of both tradition and innovation. Finding the right balance between preserving tradition and being new and innovating is a fun job for me. Certainly, compared to 100 years ago, it's easier to get materials and tools on the internet or by phone, and you can also learn about pottery techniques by searching the internet. In the case of Japan, there are pottery production areas such as Mashiko, Karatsu, and Tamba where potters have been working for generations and new people have entered the industry. Even in the mountains, where no one lives, you would be able to operate a studio pottery without any problems. Even so, I believe that the reason why many Japanese artists still gather in pottery production areas is that they feel the benefits of the energy and community cooperation that these regions have.
Rahul: Shoji Hamada was an icon. He has had influence globally from the UK to India in starting studio pottery traditions. What are your views on how his own work and philosophies were influenced by those he interacted with?
Tomoo: Shoji Hamada set guidelines for studio pottery around the world, and was a pioneer in establishing the genre of pottery by merging handicrafts and art. In Mashiko, before Shoji Hamada, about 20 workshops employed craftsmen and mass-produced Mingei (folk craft) pottery by hand with wonderfully fast and accurate techniques. Around the time Shoji Hamada arrived in Mashiko, the demand for traditional folk crafts began to decline, and more and more ceramic artists began to be influenced by the highly artistic pottery that Shoji Hamada was creating. In the past, Shoji Hamada was the only studio potter in Mashiko, where there were no studio potters. A small workshop transformed into a production area with about 400 studios. I think this is not only due to Shoji Hamada's guidance; a lot of it is due to changes in the structure of the world, but the success of Shoji Hamada's artistic activities had a strong influence.
Rahul: Does handmade pottery qualify as works of art in your mind? Or is it craft?
Tomoo: Handmade pottery includes highly artistic work, and art also has handmade techniques and warm textures. In the past, Soetsu Yanagi called people who make beautiful folk crafts "unknown craftsmen." I think it's common to distinguish people who put out their names and produce relatively expensive "works" as artists, and those who make cheaper "products" remain craftsmen who create under the name of their workshop. There are also high-quality and expensive products made by workshops, for example Nishijin brocade, Kiriko or curved glass ware, and lacquerware. In recent years, there has been an increasing number of cases where specific craftsmen are named as special mentions, and their products presented to the world as premium crafts. Similarly, many young artists do not use expensive materials or difficult techniques, creating casual handicrafts at relatively low prices. Whether it is a "work" or a "product", whether it is famous or not, whether the technique is high or low, whether the artistry is high or low, whether it is expensive or inexpensive, etc. I think that these distinctions are becoming ambiguous. I think it would be good if the view of craftsmen's work is going up as premium handiwork while crafts were treated cheaply and lightly compared to the artists' art.
Rahul is responsible for curating the Art section. He has been a Consulting Editor with Arts Illustrated and has written for various publications like Mint-Lounge and Vogue. Before retiring from mainstream corporate roles, he led an art venture for NDTV and was also involved in its television programming. He is a Fulbright scholar, a Charles Wallace fellow, and a practising artist.
Rahul is responsible for curating the Art section. He has been a Consulting Editor with Arts Illustrated and has written for various publications like Mint-Lounge and Vogue. Before retiring from mainstream corporate roles, he led an art venture for NDTV and was also involved in its television programming. He is a Fulbright scholar, a Charles Wallace fellow, and a practising artist.
Best of 2022: Artists that STIRred the art world by contributing to a technologically advanced future with virtual reality, augmented reality, artificial intelligence, and more.
Best of 2022: STIR looks back at public artwork from around the world that captivated viewers through light, augmented reality, scale, and more.
Organised by Furla Foundation and GAM, Moving in Space without Asking Permission is the American artist's first solo show in an Italian institution.
Best of 2022: STIR looks at art galleries, art collectives, and movements that supported LGBTQ artists, people of colour, and diverse life forms.
by Sunena V Maju Nov 28, 2022
get regular updates SIGN UP
© Copyright 2019-2023 STIR Design Private Limited. All rights reserved.
Or you can join with
Please confirm your email address and we'll send you a link to reset your password
with us and you can:
All your bookmarks will be available across all your devices from anywhere on the globe.
Or you can join with
Your preferences have been successfully saved to your profile.
Please select your profession for an enhanced experience.
Tap on things that interests you.
Select the Conversation Category you would like to watch

Black Stoneware Please enter your details and click submit.